---
Roles Accelerator Director and Creative Director
Visit Visit the Collab event website at developh.org/collab
Context
Designing for a social impact accelerator
Developh, a nonprofit organization investing in youth-led innovation for social good was looking to kickoff its first by-students, for-students accelerator. After successfully running programs across education and outreach for youth around the globe, we were looking to launch something larger.
Identity
Collab is a virtual incubator, rooted in community and impact. Officially, it's the organization's first incubator with a focus on mission-driven projects—so I wanted to give the program a more distinctly playful and colorful look to contrast it with other incubators that give traditionally corporate appearances.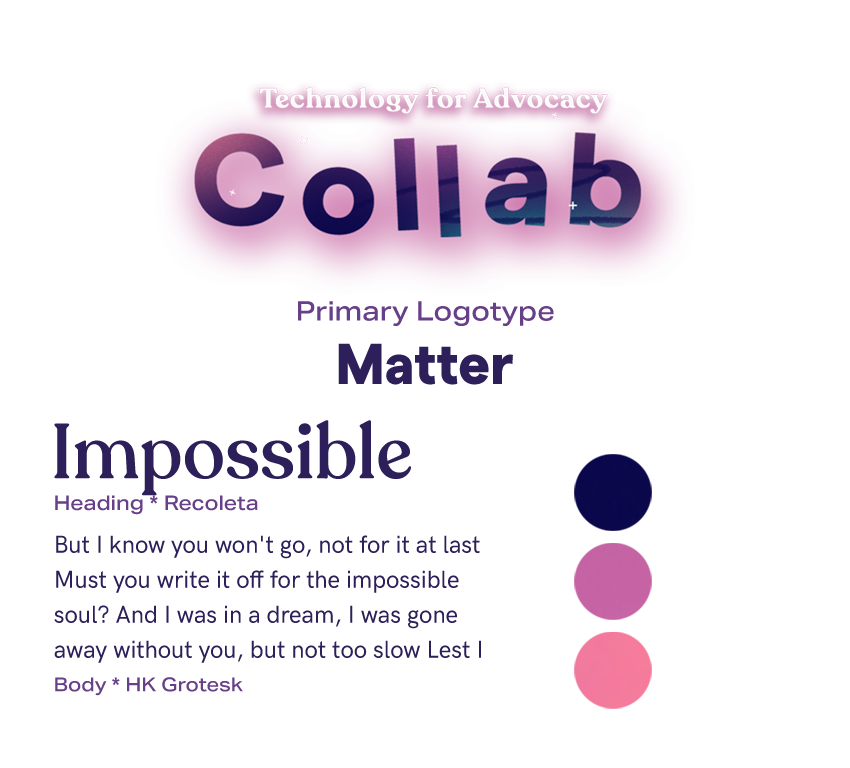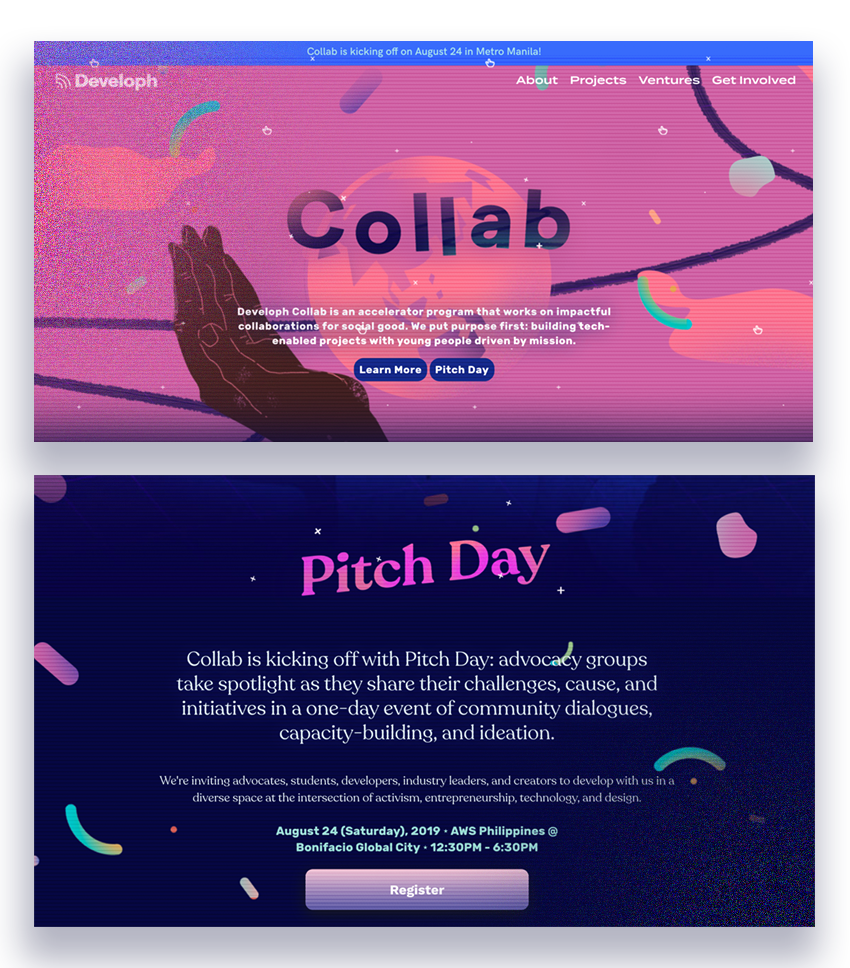 Collab Website
I took on the task of engineering and designing the website for Collab. Our main goals with the website were to collate information about the event, especially on the incubator itself, in one area. Our registration funnels were mainly on other channels—so I focused on designing a visually pleasing, informative site.
Collab with us for good—The one-page event site focused on showcasing our advocacy organizations, sponsors, and need-to-knows about the event: from schedule to FAQ.
Collab website(scroll ↓)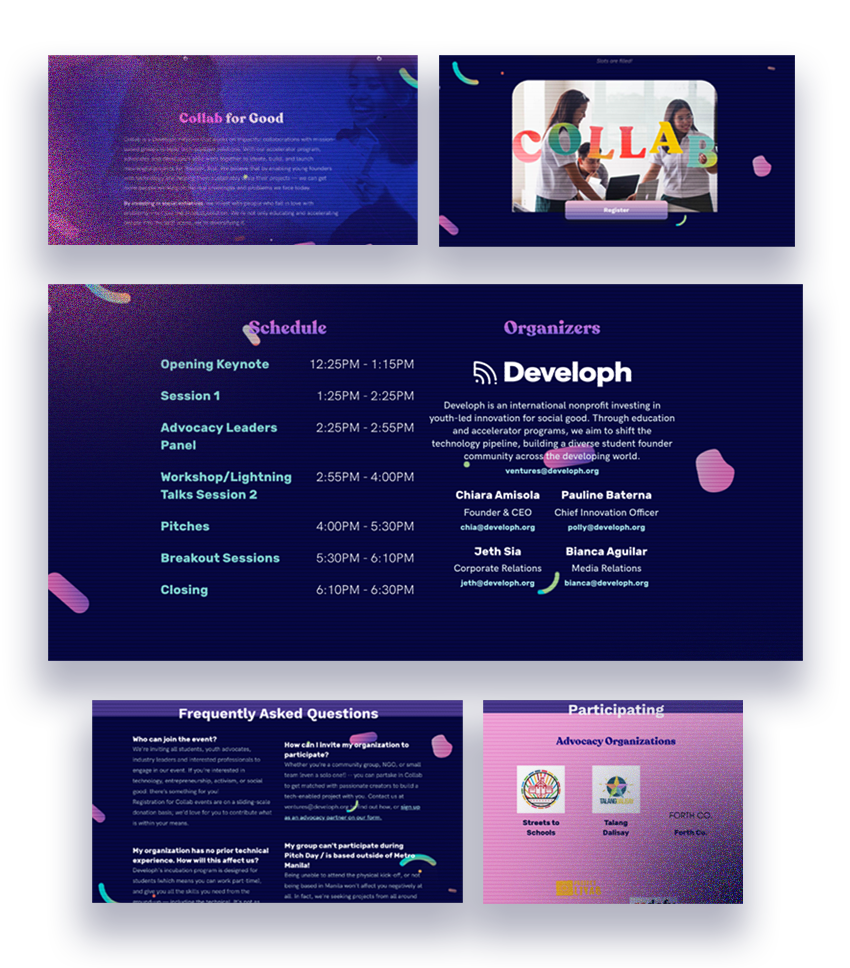 Communicating creation
Collab Materials
In addition to the website, I illustrated and designed the primers, and also worked on the layout for our sponsorship prospectus and letter templates. With our marketing team, we designed various iterations of these materials including booklets and mini-posters for distribution during the event.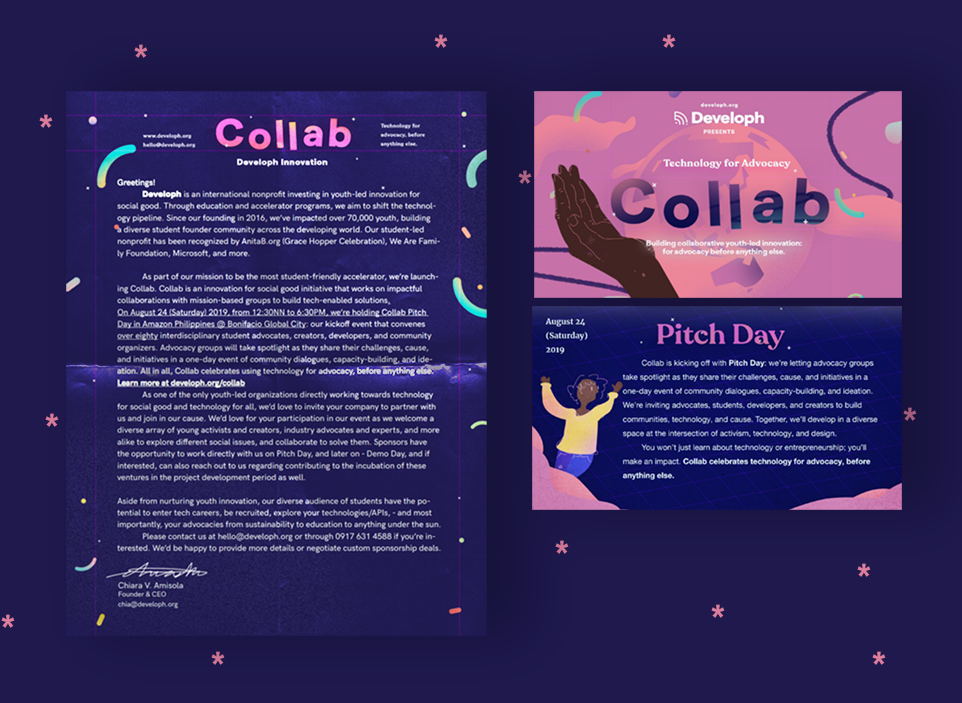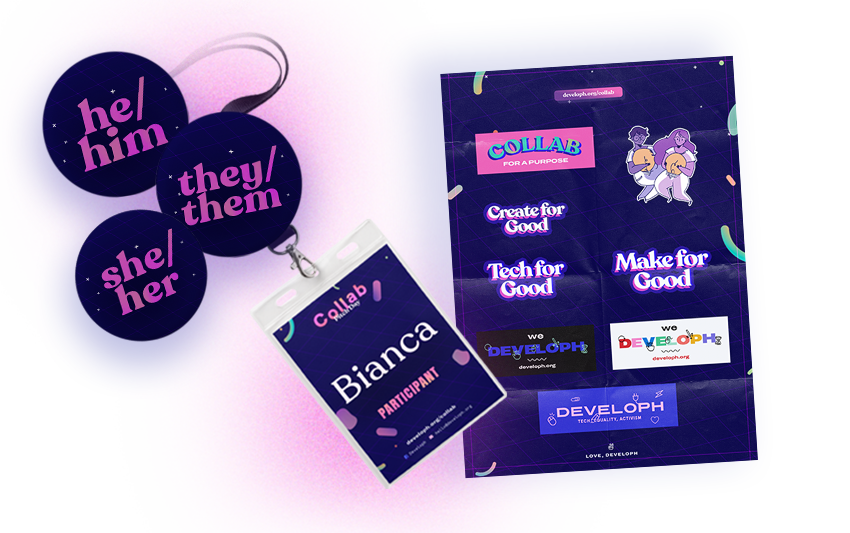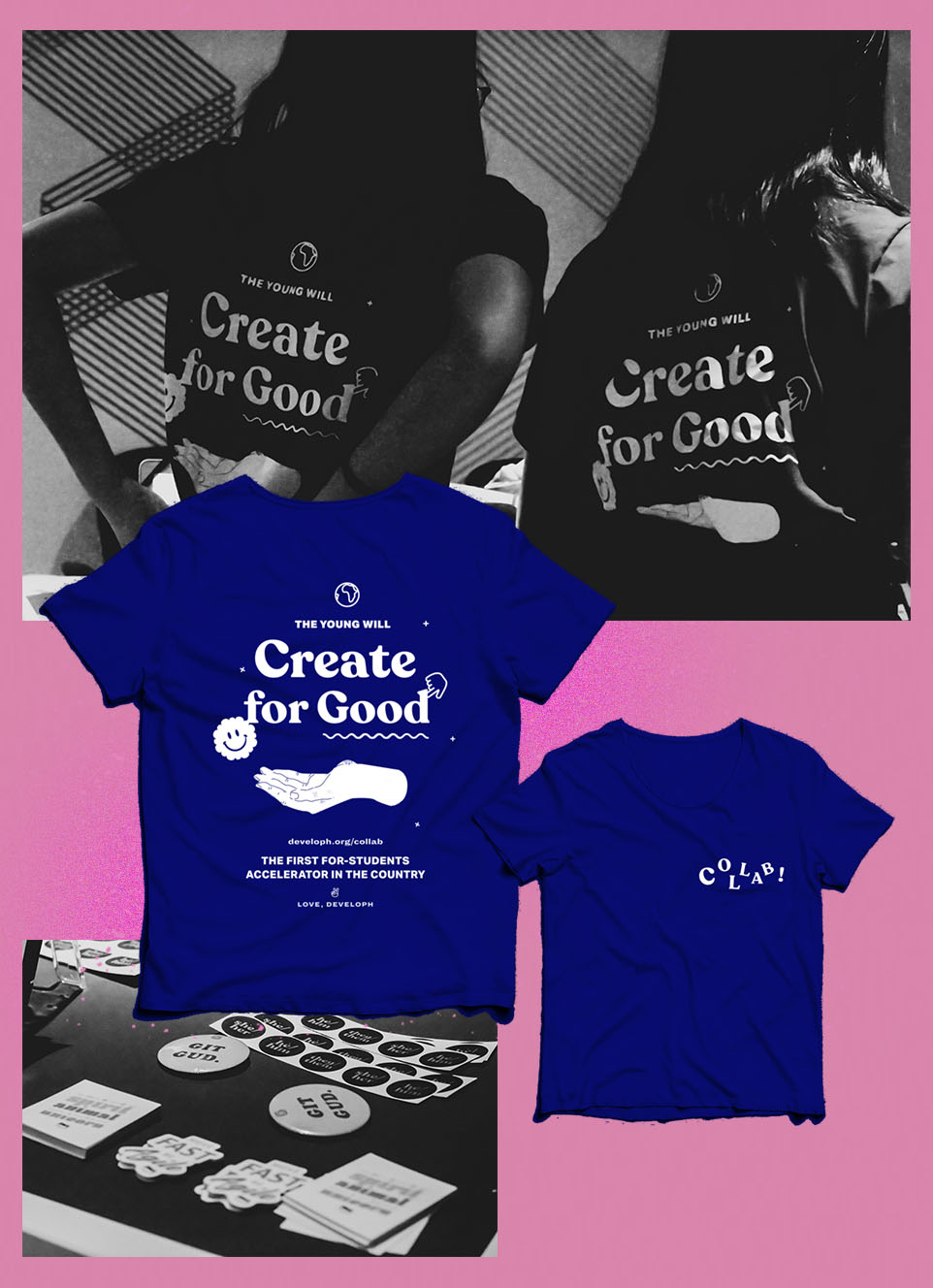 We decided to give away free t-shirts at the Collab kick-off to commemorate the first for-students accelerator in the Philippines! Designing the shirt was one of my favorite parts of the project, and seeing it in print and in-person was so fulfilling. The long design on the back was a perfect indicator about the project's significance—and also something we knew wouldn't be covered up because of Philippine weather. ;)
Uplifting Filipino student founders
Pitch Day
Our opening Pitch Day happened on August 24, 2019 at the Amazon Web Services office in Bonifacio Global City, Taguig, Philippines. We welcomed over 100 participants and an amazing roster of speakers holding lightning talks and workshops, before closing the day off with student pitches.

These photos were taken by our incredible team members and day-of volunteers.
Event Program
Featuring speakers from AGREA, FMA.ph, Ideaspace Philippines, Sakay.ph/By Implication, and more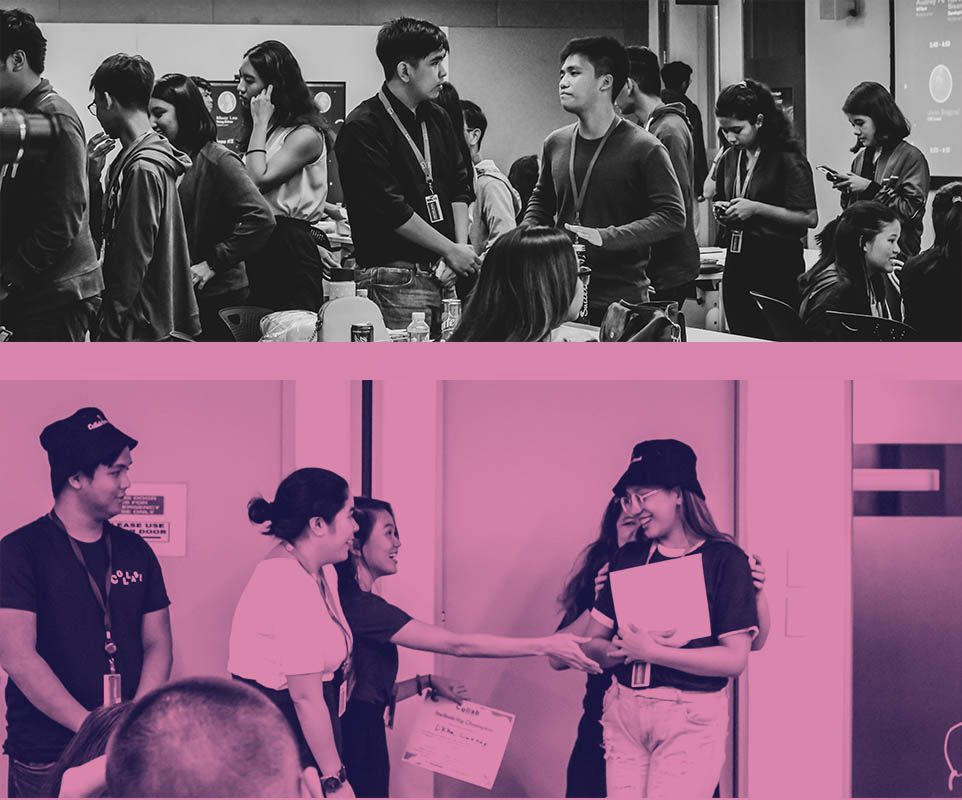 Video edited by Bianca Aguilar, shot by Angelica Casuela