Roles Given a lot of individual flexibility, I worked from mobile design, touching on our web API, owned our customer experience and product surfaces out-of-app, set up product marketing, and lots of product.
Timeline I started my internship at Teleport as a product designer in May 2020, wrapping up full-time work on August 28th.
Impact Drove community, user research, e-commerce experience, etc. efforts, web expansion, moving to roadmapped ideas.
Teleport (at the time) was a short video app where creators could feature and sell products they owned, evolving into a platform that could let anyone set up their own curated store.
The following screens are a collection of things we've shipped out in the past months that I took a core part in designing with our CEO, product designer, and two engineers.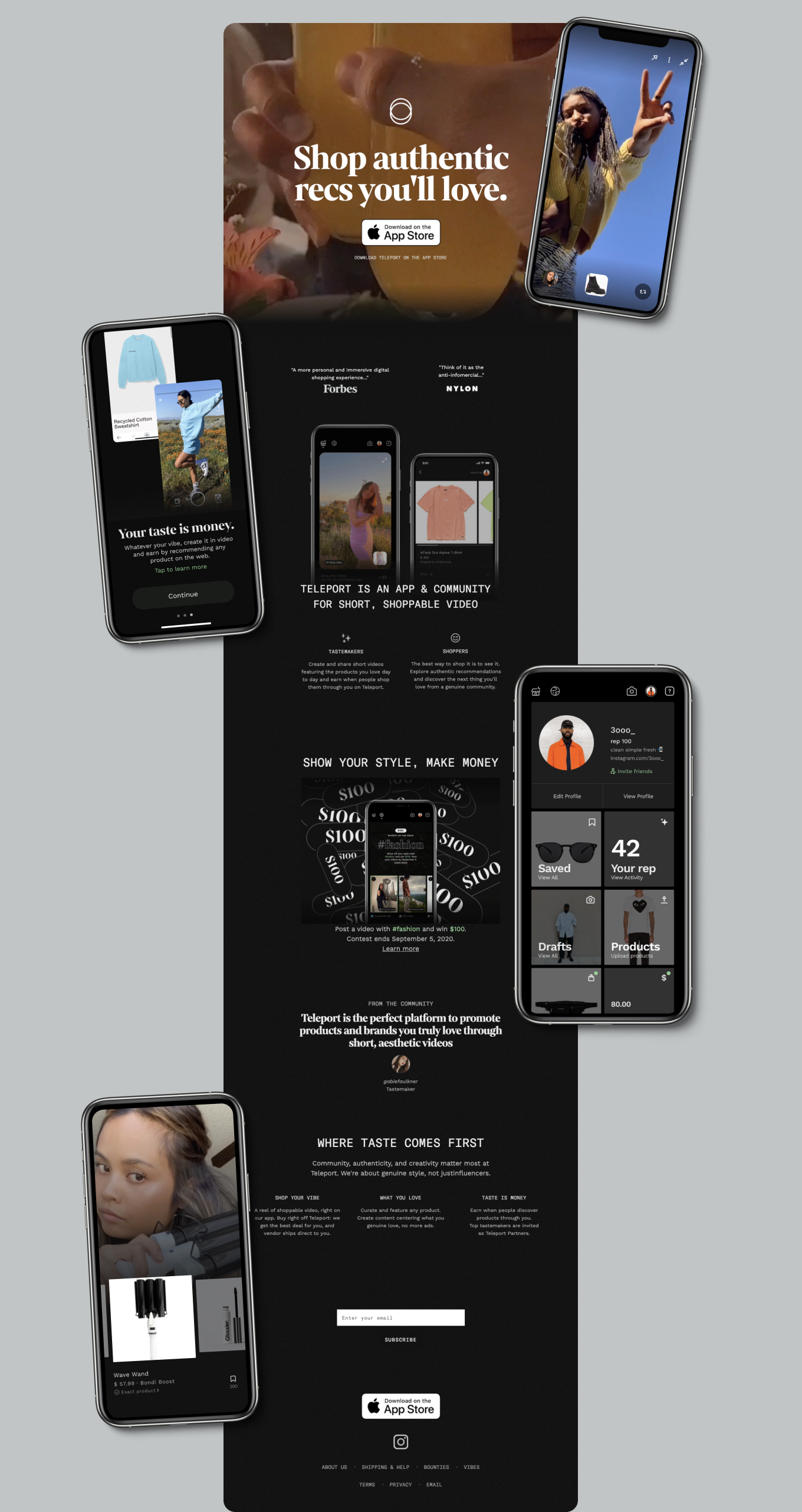 Quick website crafted on Webflow.
Discover
Moving away from the single-reel while we're still building community, users now find content through "discover" and "discussion" pages—also shaping more meaningful conversations around products rather than observation solely centered on awe.
---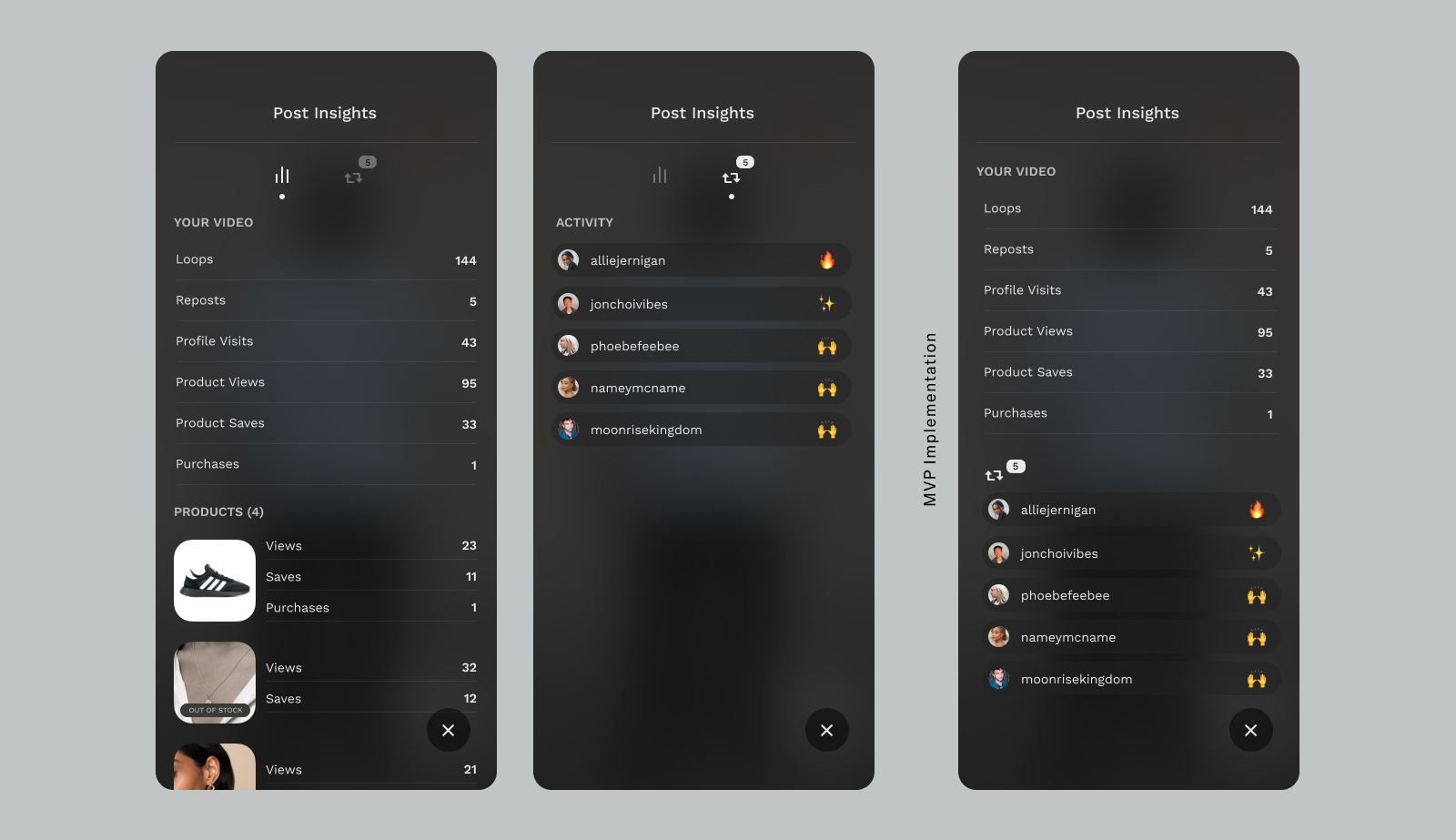 Post Analytics
I identified need for and designed our post analytics (MVP deployed on app on right) to give tastemakers sense of how well other userse were receiving and interacting with their content.
---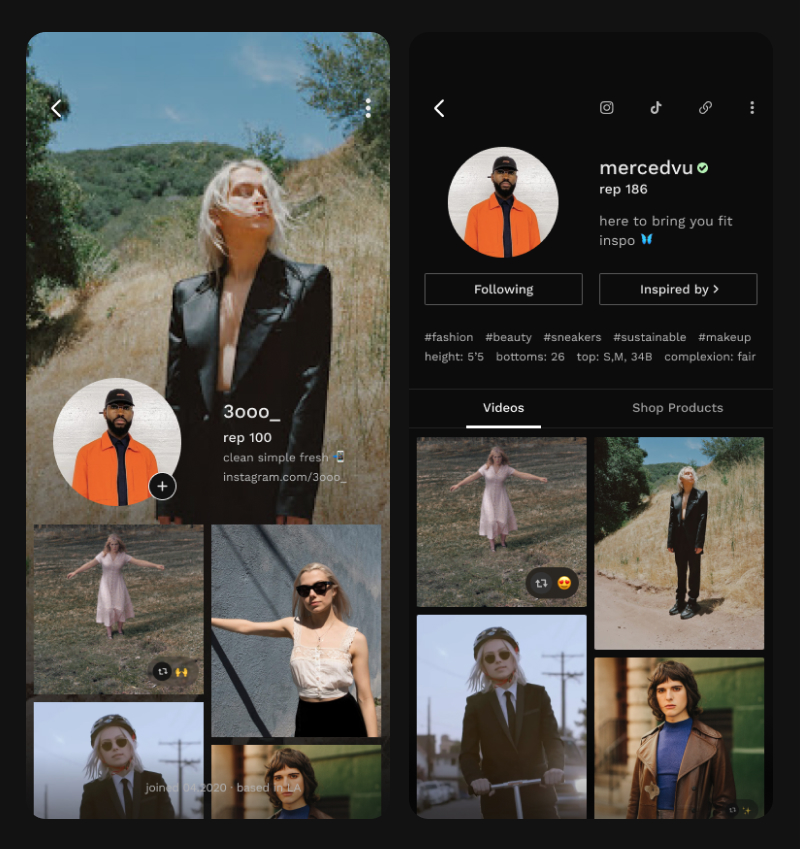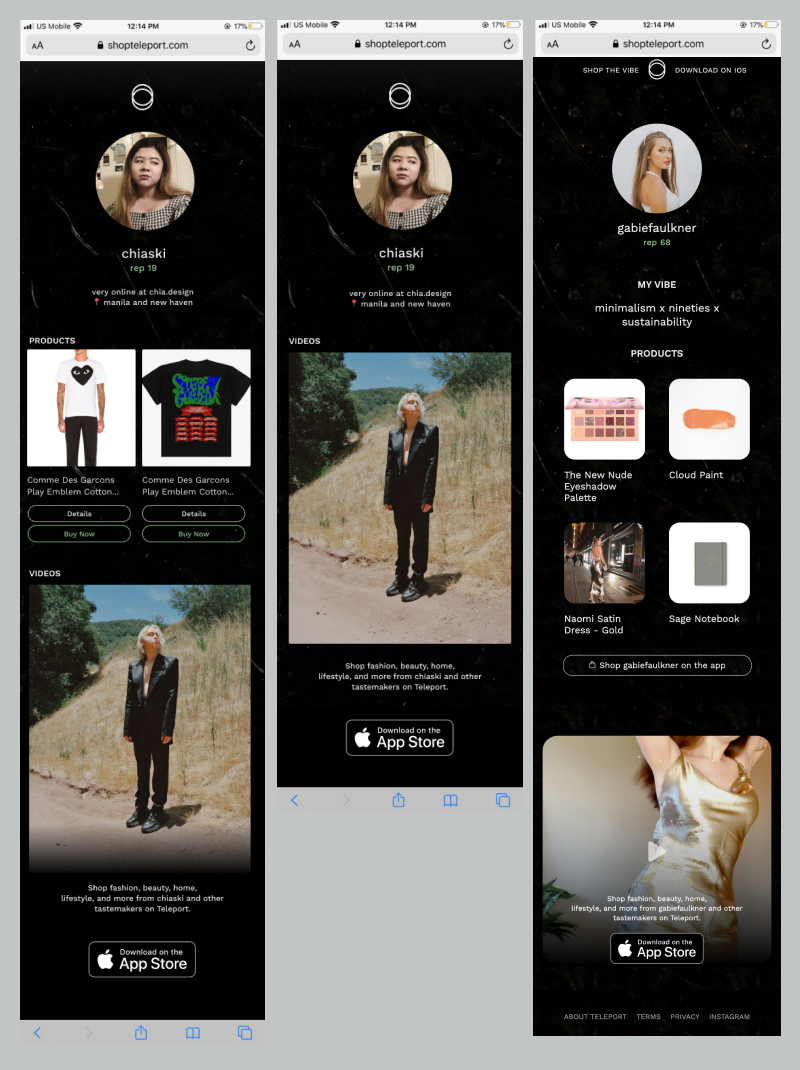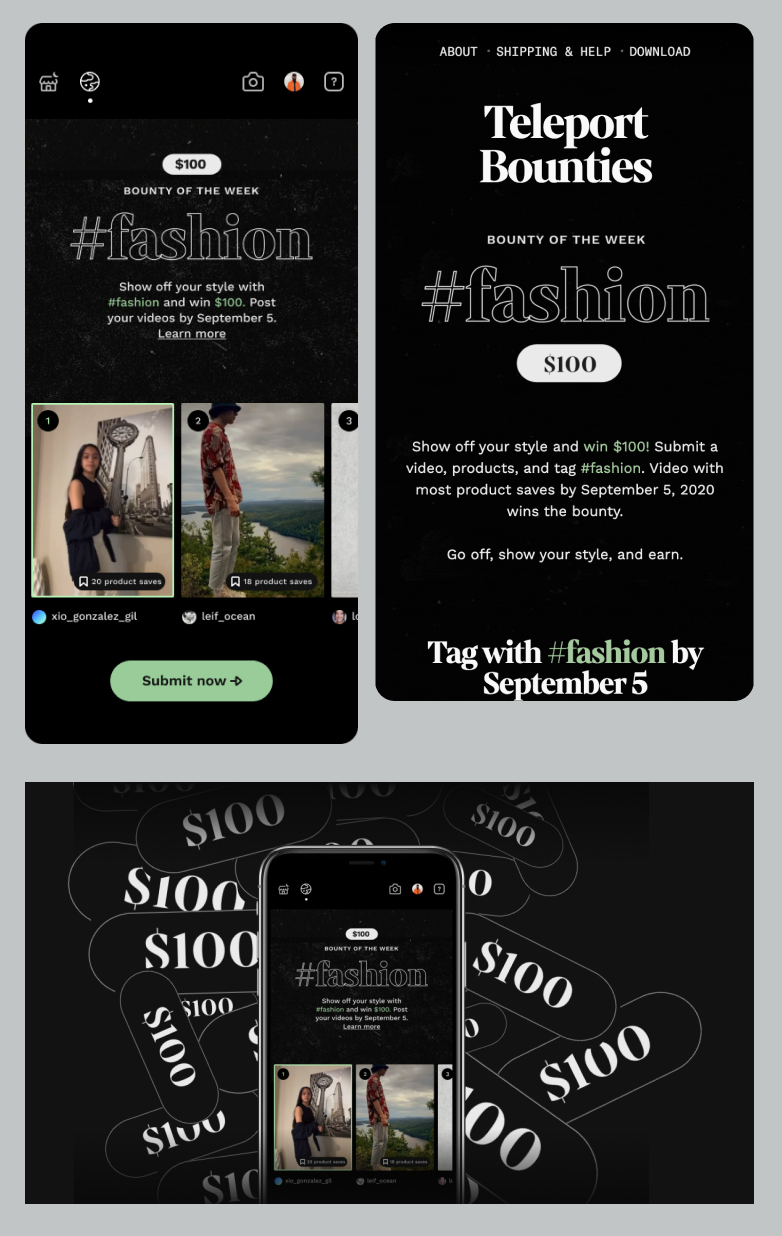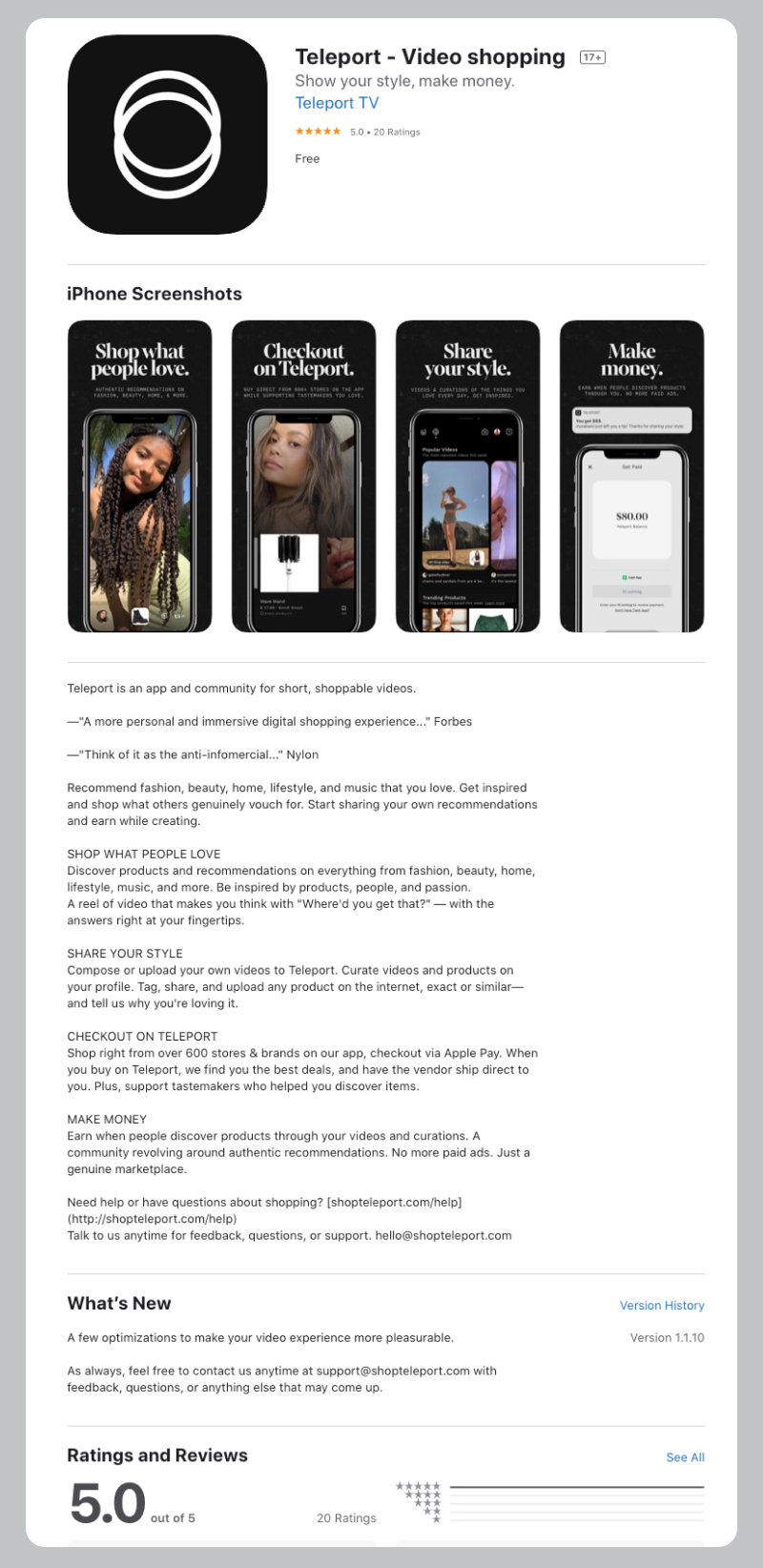 Product
Being a very small team, I explored a lot on product: creating specs, conducting research and advocating for decisions from my lens as a designer, aligning the cross-functonal team.
I loved writing documentation and details on Notion, crafting diagrams and whiteboarding with people over Figma, surveying our backlog and moving into high-impact areas while still shipping insanely fast.
Insights
Creation, community, creator empowerment
I was drawn to Teleport because of the prospect of empowering creators. The economy of the future is rooted in creation and community: things I got to see first-hand while working with the startup.